Top Questions on Calibration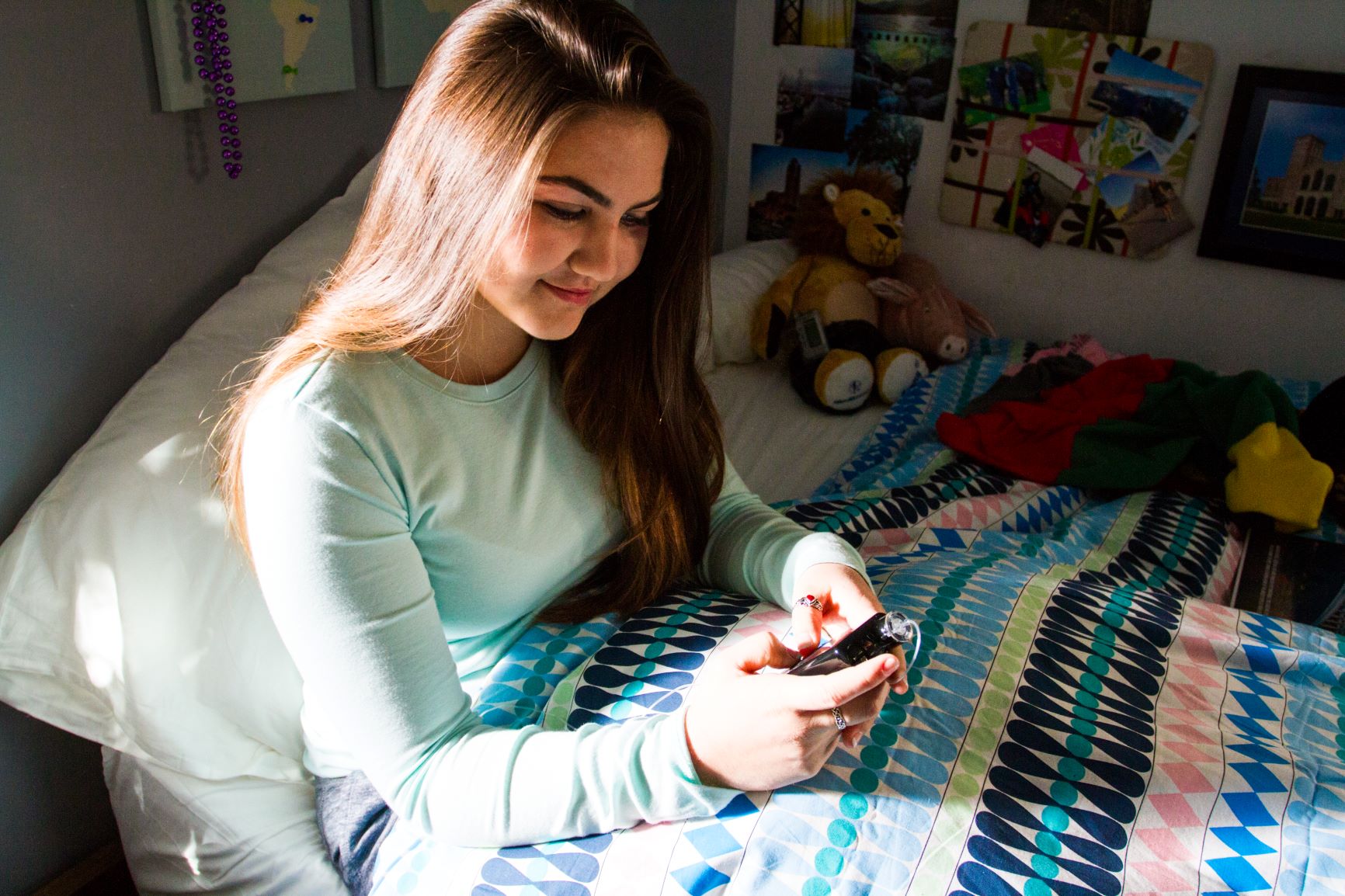 Today we've asked Tasha, Senior Therapy Support Specialist on our StartRight team, to share her top calibration tips. With years of experience serving people with diabetes, she has experience helping many different individuals with unique needs. We hope these tips come in handy for you!
Have you ever felt like you just can't quite figure out the appropriate time to calibrate your sensor? If so, you are not alone. In fact, calibration questions come up frequently before, during, and after training on a continuous glucose monitor (CGM). Here are some helpful tips to set you up for success when calibrating your CGM.
What does it mean to calibrate a CGM?
Your CGM system requires a blood glucose (BG) meter reading to generate sensor glucose readings. BG meter readings are entered into the insulin pump/monitor as 'calibrations' and these numbers are used to help maintain accuracy by giving your system a number to begin with and compare against.

CGM does not eliminate the need for BG meter readings. Remember that your BG meter readings and your sensor readings will usually be close in value. However, when glucose levels are rising or falling quickly, you should expect to see a larger difference between your BG meter value and the sensor glucose reading. Watch this video for some more background on the difference between blood glucose (BG) and sensor glucose (SG). The minimum number of calibrations required is once every 12 hours (after the first day), but calibrating three to four times a day can help optimize sensor accuracy.

Keep in mind you don't have to use every BG reading as a calibration—sometimes you just need to check your BG for treatment purposes.
When is the best time to calibrate?
Calibrating a sensor is not meant to be complicated or tricky. Getting into a habit of calibrating your sensor like you brush your teeth (hopefully not just once a day) or before you sit down to eat that meal will help prevent those sometimes "bothersome" alerts.  The best times to calibrate are before meals and at bedtime.
A calibration is needed no more than 2 hours after you first connect the transmitter to your sensor and start the Warm up period. Your pump will notify you with a Calibrate now alert when it is ready for its first calibration.

To calibrate, you must use a blood sample taken from your finger and check it with a blood glucose (BG) meter. You would then enter that value into your pump/monitor, if between 40 and 400 mg/dL—your pump may do this automatically

On the first day of sensor wear, you'll be asked to calibrate again within 6 hours.

After the first day, you will be asked to calibrate at least every 12 hours (3-4 calibrations per day recommended).

You might also be asked for an extra calibration when the system detects that a calibration is needed for optimal performance.

When glucose is changing rapidly, it's best not to calibrate. Examples of times when this may occur include after meals or after bolus insulin or when UP or DOWN arrows appear on your device screen. Watch this video for more details on this concept.
How should I calibrate?
Try not to calibrate with multiple BG meters. It's best to stick with the same meter for all your calibrations.

Wash your hands before checking your BG.

Enter the BG reading into the pump/monitor right away. Don't use old meter BG readings or previous sensor readings as a calibration.

If your system requires a new calibration, wait at least 15 minutes between calibration entries.
In closing, remember most devices need to be calibrated to work properly. Your CGM is no different. Calibrations are just check points between your meter and your sensor to avoid skewed numbers and make sure you're getting the best performance out of the device.
For more information, reach out to your trainer or healthcare team. You can also visit our support section or refer to your user guide. Hope you have a perfect numbers day!
IMPORTANT SAFETY INFORMATION
– Medtronic Diabetes insulin infusion pumps, continuous glucose monitoring systems and associated components are limited to sale by or on the order of a physician and should only be used under the direction of a healthcare professional familiar with the risks associated with the use of these systems.
– Successful operation of the insulin infusion pumps and/or continuous glucose monitoring systems requires adequate vision and hearing to recognize alerts and alarms.
Medtronic Diabetes Continuous Glucose Monitoring (CGM) Systems
– The information provided by CGM systems is intended to supplement, not replace, blood glucose information obtained using a home glucose meter. A confirmatory fingerstick is required prior to treatment.
– Insertion of a glucose sensor may cause bleeding or irritation at the insertion site. Consult a physician immediately if you experience significant pain or if you suspect that the site is infected.
Please visit www.MedtronicDiabetes.com/ISI for complete safety information.
Tags:
670G
,
auto mode
,
blood sugar
,
calibration
,
diabetes
,
guardian sensor
,
minimed
,
minimed 670g
,
tips
,
type 1 diabetes