Newly diagnosed teens
The teenage years aren't always easy. Your child is going through significant physical and mental changes, and as they transition to adulthood, your support is crucial to their development. If your teen has recently been diagnosed with diabetes, an already complicated time can feel especially difficult. By better understanding your teen's condition and what behavior is needed for success, you can help your teen better manage their diabetes.
Type 1 vs. Type 2
Type 1 diabetes is the most common type of diabetes diagnosis for teens. With this condition, the pancreas is unable to produce insulin. Insulin's job is to let glucose (sugar) into the cell to be used for energy. If the body is unable to produce insulin, a person will need to take insulin several times daily.
While more common in adults, teens can also be diagnosed with type 2 diabetes. If your teen is overweight or obese, they are more at risk for developing this type of diabetes due to insulin resistance. With Type 2 diabetes, the body is still making insulin but it either can't make enough or the insulin isn't doing its job well.
Empowering your teen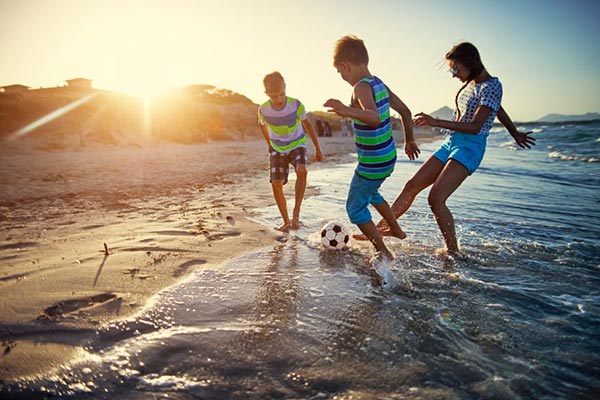 Teens are often worried about fitting in. If your child has recently been diagnosed with diabetes, they may be worried that they can no longer do things that their peers can. While they may need to take insulin and other medications, as well as modifying their diet, they can still live a normal teenage life.
Teenagers often want more control over their lives. Diabetes management can empower them to make better decisions regarding their care. You can help your teen understand that successfully managing their condition will help them participate in the spur-of-the-moment activities they enjoy. Getting pizza or ice cream, playing sports with their friends, and having a rich social life are all potentially possible when they are managing their Diabetes.
Developing healthy habits
Living a healthier lifestyle is critical to your teen's diabetes management plan. Eating a balanced meal that includes vegetables, whole grains, fruits, and healthy fats can help them better manage their blood sugar. Staying active can also be helpful in managing their weight and overall health.
One challenge you may face is getting them to adopt a schedule. Depending on their condition, they may need to regularly check their blood sugar and take insulin or other medications. Teens tend to enjoy staying up late or sleeping in, both of which can make it trickier to have a successful diabetes management plan. Remember, staying on top of their condition is vital to your teen having a healthy and happy adolescence.
You are also not alone. The American Diabetes Association (ADA) estimates that more than 200,000 people under the age of 20 are living with diabetes in the U.S. Talk to your child's doctor – they can answer your questions and give you information on resources like parent support groups and educational classes.