The MiniMed™ 780G system makes travel easier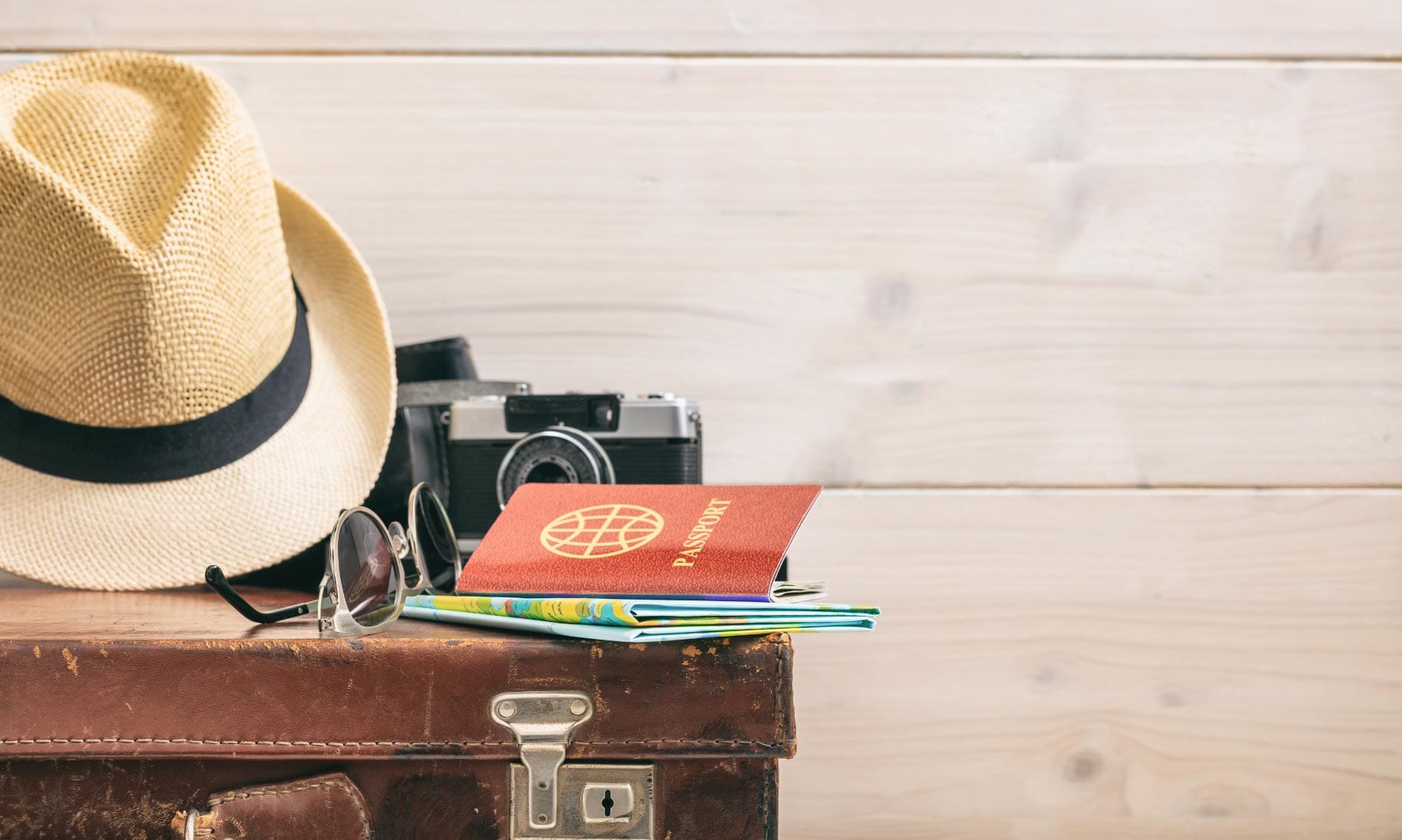 Traveling and diabetes
I'm Cheryl, a Medtronic employee living with type 1 diabetes for 35 years. Over that time, my pump and I have gone tons of places together.
Traveling in general takes planning, but traveling with diabetes adds additional complexities.  Every time I went on vacation, I packed my supplies and went back to add one more infusion set, just in case. Or triple-checked that my new bottle of insulin was in there. For people living with diabetes, nothing creates more anxiety than arriving somewhere only to realize you forgot a key piece of your treatment regimen.
Traveling with the MiniMed™ 780G system
This summer happened to be my first vacation with the MiniMed™ 780G system and Medtronic Extended™ infusion set.  It really didn't dawn on me that these upgrades would make such a difference in my vacation planning.
We were headed to Hawaii, and island getaways mean lots of water, sun, beach, and all the delicious poolside foods I planned to enjoy. 
Packing for vacation
While packing, I started to load up on supplies, but then I remembered that with the Extended™ infusion set, I was only going to have to change my site once during my week-long trip.  Here's what I packed:
A couple of Medtronic Extended™ infusion sets with all-in-one serters

A couple of Medtronic Extended™ reservoirs

My sensor supplies: a few sensors, my one-press serter, and some overtape

Transmitter and charger

A few test strips
It was such a surprise to look at what I was packing and get the visual representation of how things have changed.
Enjoying my trip
Upon arriving on vacation, I was able to do a same-day sensor and infusion set change and even got a little emotional when I put all my supplies back in my suitcase, knowing I was unlikely to need them again until I got home. Sure enough, I never pulled them back out the entire trip!  We talk often about the mental burden of diabetes, and sometimes you don't even realize you are experiencing a burden until it's not there, and that is exactly how I felt. 
For the remainder of the trip, the MiniMed™ 780G system continued to make vacation truly that.  Meal Detection™ technology* kept up with extra vacation foods (and a Mai Tai or two!). 
We hiked Diamond Head as a family and, despite the early morning workout, the MiniMed™ 780G algorithm kept me at a comfortable blood sugar level. I didn't have to carry as many extra snacks. 
I was able to disconnect and suspend my insulin pump for the water activities. The MiniMed™ 780G system handled those moments with ease, reconnecting to my sensor as soon as I was close to my pump again. Right away, the auto correction feature helped correct for the few minutes I was disconnected from my pump. 
Pro tip: an extra piece of StayPut™ overtape helped keep my CGM in place for the 7 days during heat, pool, and activity. 
Vacation with MiniMed™ 780G system felt different
It wasn't until we were flying home that it really hit me how different this vacation felt! These technology updates made fun times easier and reduced some of the challenges diabetes brings.  I was shocked to look back at my Time in Range numbers to find everything looked so much better than previous vacation weeks.  It's true what they say: diabetes takes no breaks, but with these new innovations, it's wonderful to feel a little closer to one.
I got vacations back with the MiniMed™ 780G system!
Guest writer: Medtronic employee and customer Cheryl Cormany
References
* Taking a bolus 15 – 20 min before a meal helps to keep blood sugar levels under control after eating.

MiniMed™ 780G system with SmartGuard™ technology with Guardian™ 4 Sensor
The MiniMed™ 780G system is intended for continuous delivery of basal insulin at selectable rates, and the administration of insulin boluses at selectable amounts for the management of type 1 diabetes mellitus in persons seven years of age and older requiring insulin as well as for the continuous monitoring and trending of glucose levels in the fluid under the skin. The MiniMed™ 780G System includes SmartGuard™ technology, which can be programmed to automatically adjust insulin delivery based on the continuous glucose monitoring (CGM) sensor glucose values and can suspend delivery of insulin when the SG value falls below or is predicted to fall below predefined threshold values.
The Medtronic MiniMed™ 780G System consists of the following devices: MiniMed™ 780G Insulin Pump, the Guardian™ 4 Transmitter, the Guardian™ 4 Sensor, One-press serter, the Accu-Chek™ Guide Link blood glucose meter, and the Accu-Chek™ Guide Test Strips. The system requires a prescription from a healthcare professional.
The Guardian™ 4 Sensor is intended for use with the MiniMed™ 780G system and the Guardian 4 transmitter to monitor glucose levels for the management of diabetes. The sensor is intended for single use and requires a prescription. The Guardian™ (4) sensor is indicated for up to seven days of continuous use.
The Guardian™ 4 sensor is not intended to be used directly to make therapy adjustments while the MiniMed™ 780G is operating in manual mode. All therapy adjustments in manual mode should be based on measurements obtained using a blood glucose meter and not on values provided by the Guardian™ 4 sensor. The Guardian™ 4 sensor has been studied and is approved for use in patients ages 7 years and older and in the arm insertion site only. Do not use the Guardian™ 4 sensor in the abdomen or other body sites including the buttocks, due to unknown or different performance that could result in hypoglycemia or hyperglycemia.
WARNING: Do not use the SmartGuard™ feature for people who require less than 8 units or more than 250 units of total daily insulin per day. A total daily dose of at least 8 units, but no more than 250 units, is required to operate in the SmartGuard™ feature.

WARNING: Do not use the MiniMed™ 780G system until appropriate training has been received from a healthcare professional. Training is essential to ensure the safe use of the MiniMed™ 780G system.
WARNING: Do not use SG values to make treatment decisions, including delivering a bolus, while the pump is in Manual Mode. When the SmartGuard™ feature is active and you are no longer in Manual Mode, the pump uses an SG value, when available, to calculate a bolus amount. However, if your symptoms do not match the SG value, use a BG meter to confirm the SG value. Failure to confirm glucose levels when your symptoms do not match the SG value can result in the infusion of too much or too little insulin, which may cause hypoglycemia or hyperglycemia.
Pump therapy is not recommended for people whose vision or hearing does not allow for the recognition of pump signals, alerts, or alarms. The safety of the MiniMed™ 780G system has not been studied in pregnant women, persons with type 2 diabetes, or in persons using other anti-hyperglycemic therapies that do not include insulin. For complete details of the system, including product and important safety information such as indications, contraindications, warnings and precautions associated with system and its components, please consult https://www.medtronicdiabetes.com/important-safety-information#minimed-780g and the appropriate user guide at https://www.medtronicdiabetes.com/download-library.
Medtronic Extended infusion set

The Extended Infusion Set is indicated for up to 7 days of wear for the subcutaneous infusion of insulin from an infusion pump. It is NOT indicated for intravenous (IV) infusion or the infusion of blood or blood products. Inaccurate medication delivery, infection and/or site irritation may result from improper insertion and maintenance of the infusion site. Before insertion, clean the insertion site with isopropyl alcohol. Remove the needle guard before inserting the infusion set. If using this infusion set for the first time, do the first set-up in the presence of your healthcare professional. Do not leave air in the infusion set. Prime completely. Check frequently to make sure the soft cannula remains firmly in place as you may not feel pain if it pulls out. The soft cannula must always be completely inserted to receive the full amount of medication. If the infusion site becomes inflamed, replace the set, and use a new site until the first site has healed. Replace the infusion set if the tape becomes loose, or if the soft cannula becomes fully or partially dislodged from the skin. Regularly replace the infusion set as indicated in the instructions for use, or per the insulin labeling, whichever duration is shorter. For more details, see https://www.medtronicdiabetes.com/important-safety-information.
US-IPT-2300747
Tags:
780g
,
lifestyle
,
living with diabetes
,
minimed 780g system
,
travel
,
type 1 diabetes
,
vacation