Uploading to CareLink™ Personal Software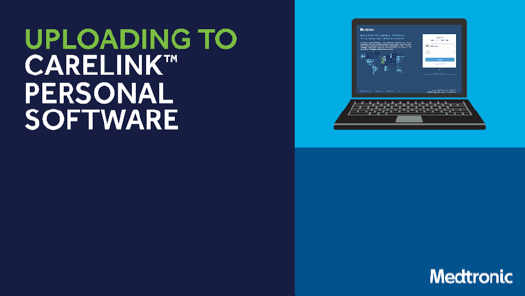 CareLink™ software is a web-based tool that stores information from your insulin pump, continuous glucose monitor, and blood glucose meter and displays this data as charts and graphs. CareLink™ Personal software lets you share device data directly with your healthcare professional by linking them to your account. Once linked, your physician will automatically receive your data, so you won't need to upload in the office. Reach out to your healthcare professional to learn more about linking.
Uploading Data for the First Time
Using a compatible browser on your computer, go to the CareLink™ Personal website and login to your account.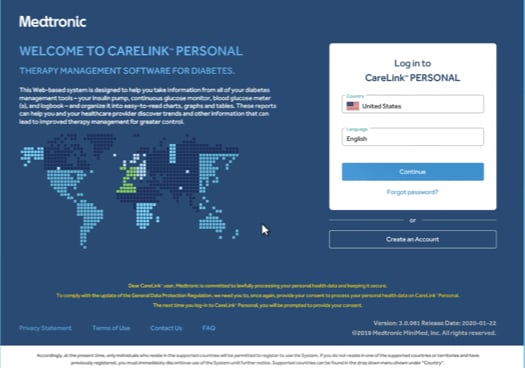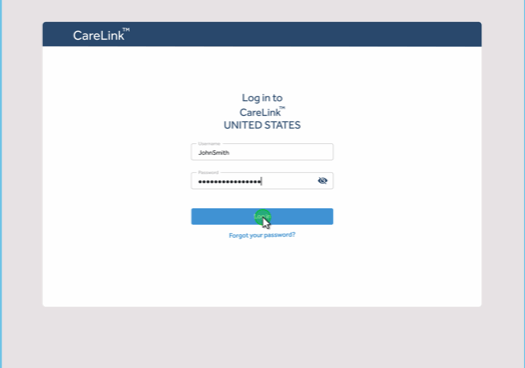 If you have not installed the uploader yet, click on "How to Install Uploader" or view the video instructions for installing the uploader. Make sure that pop-up windows are not blocked.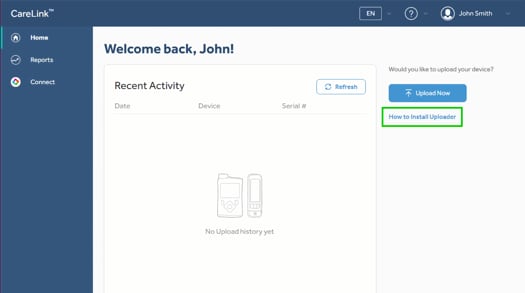 Once installed, click on "Upload Now" and select "Add new device."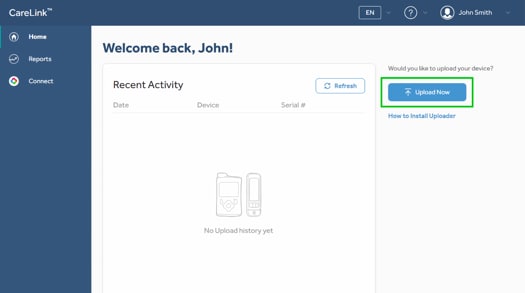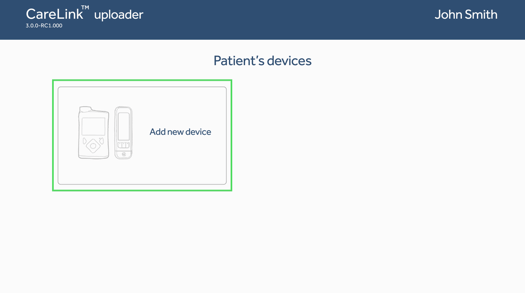 Choose your device.