Upload a MiniMed™ 630G Insulin Pump or MiniMed™ 670G Insulin Pump
Click on "Upload Now" and select "Add new device."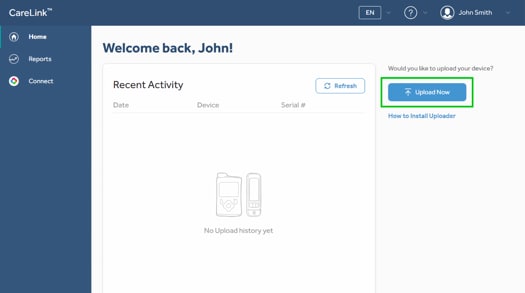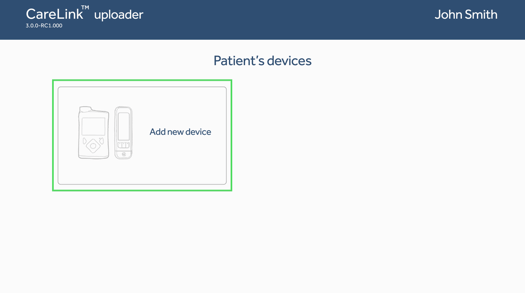 Choose MiniMed™ pump to begin the upload.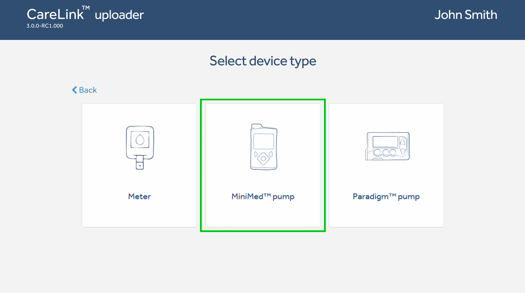 Click MiniMed™ 600 series.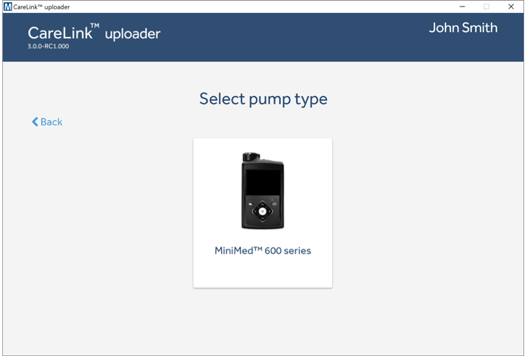 Insert your black CareLink™ USB device or Contour Next Link 2.4 meter into the USB port of your computer. When your computer has found the device click "Next."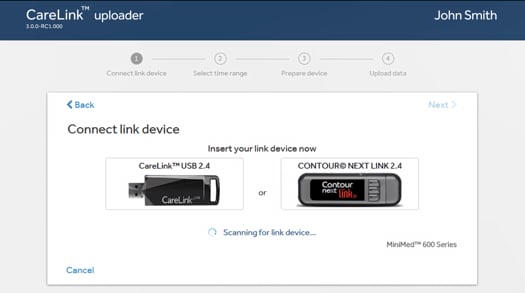 Select the time range for the data upload. A longer time range may take longer to upload.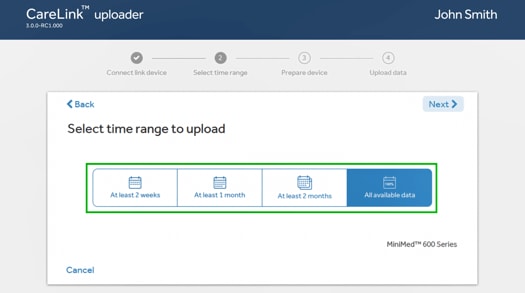 Make sure your pump is ready for upload. Clear active alarms, replace the battery if it is low and, if you are using a CONTOUR®NEXT LINK 2.4 meter to connect, make sure it is linked to your pump.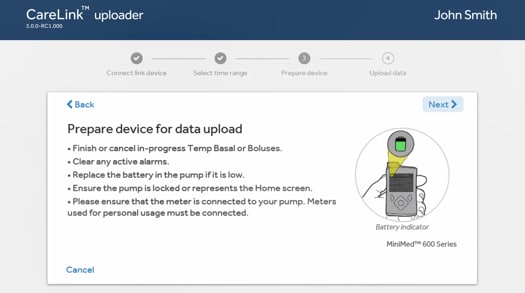 Enter the serial number of your pump and click "Next." You can find your serial number behind the belt clip of your pump or on the Pump Status screen.
Your computer will connect to the device and begin uploading the data.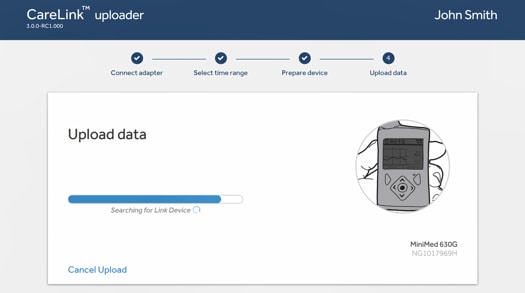 When your upload is complete you will get an "Upload Success" message on your computer and the upload icon will disappear from your pump's home screen.