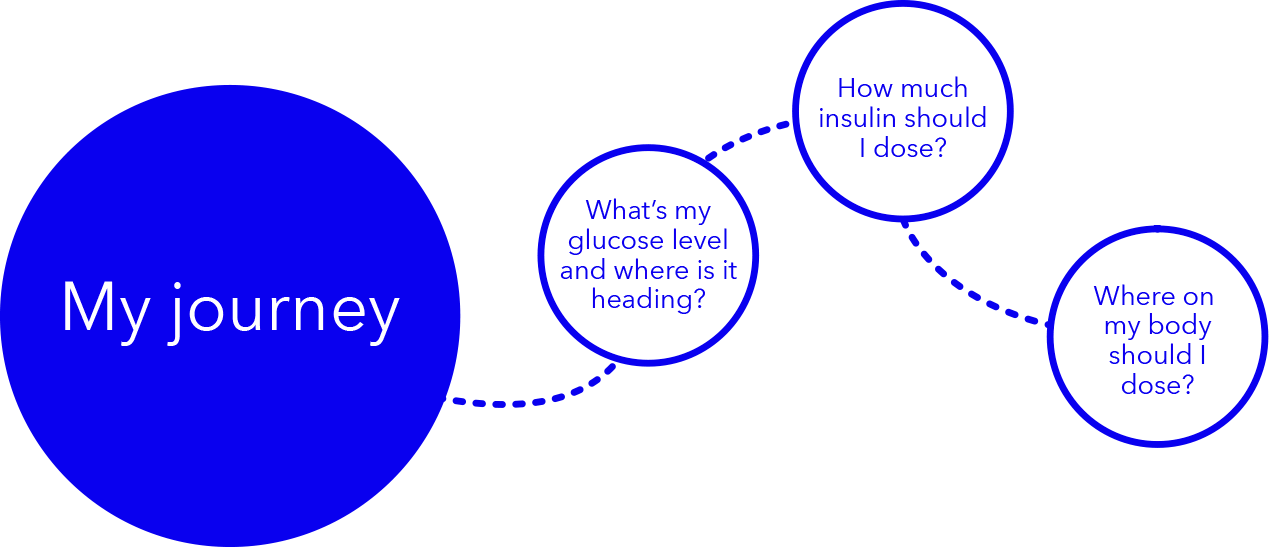 What is Smart MDI therapy?
For people who manage their diabetes with insulin injections, Smart MDI helps relieve the physical and mental effort required, by using an ecosystem of smart-enabled technology devices, to help make your life a bit easier.
Smart MDI includes a continuous glucose monitor (CGM), an injection port, and smart pen products.
If you aren't ready for or interested in a pump, Smart MDI offers some of the advantages of insulin pumps while still offering the freedom of daily injections. The Smart MDI family works together to make staying ahead of diabetes easier. And with the ability to share data with your healthcare provider, it could make coming up with the best treatment plan easier too!