MiniMed 670G Webinars
Pre-Recorded Webinars
View videos of our previously recorded MiniMed™ 670G system webinars at your convenience.
Success with SmartGuard™ Auto Mode: A Webinar for Patients (19:45)
Hear commonly-asked questions about Auto Mode, and tips for everyday life.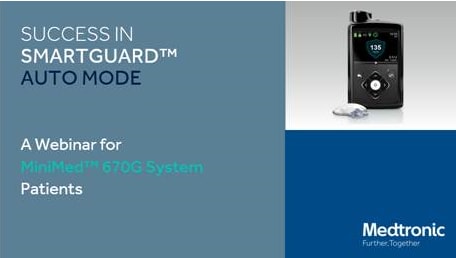 Watch Video
Indicated for type 1 patients, 14 and over. Prescription required. WARNING: may not be safe for use in children under 7 or in those requiring less than 8 units of insulin per day..