Deliver Food Bolus Without a Correction
Device: MiniMed® 670G insulin pump (MMT-1780K)
Please note that the bolus amounts show below are for illustration purposes only. Your bolus amounts will be different.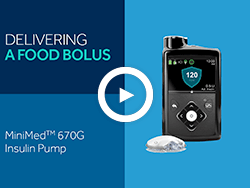 To deliver a food bolus without a correction:
1. Press Select.
2. Select Bolus.
3. Select Bolus Wizard.
4. Press Down and select Carbs.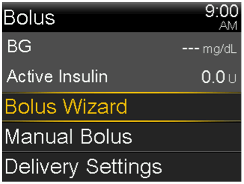 5. Press Up to enter the amount of carbs you are eating and press Select.
6. Select Next.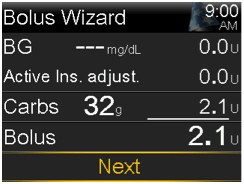 7. Select Deliver Bolus.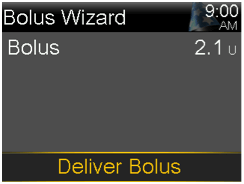 It is important to note that Active Insulin is never adjusted (subtracted) from a food bolus.