Screen Lock
Your pump automatically locks when entering sleep mode. When you wake up your pump from sleep mode, you must unlock your pump before navigating away from the Home screen. When you press menu or select you will be shown a screen asking you to unlock your pump. Press the highlighted button to unlock your pump.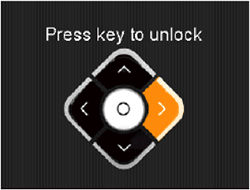 The pump will take you to your selected screen after you press the correct button. If you press an incorrect button, the following screen appears and you will need to select OK to return to your Home screen and try again.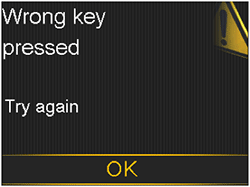 After your pump is unlocked, it will remain unlocked until you re-enter sleep mode.