SG Value Not Available
SG value not available. If problem continues, see User Guide.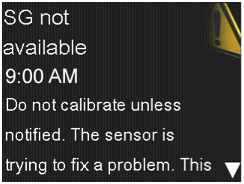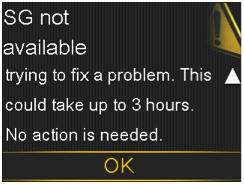 What has happened: The sensor signals are either too high or too low.
Next steps
You do not need to change the sensor. If the alert persists, test your transmitter with the tester.
Refer to your transmitter user guide for instructions on testing the transmitter.