Lost Sensor Signal
Lost sensor signal. Move Pump closer to transmitter. May take 15 minutes to find signal.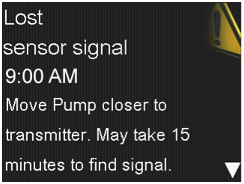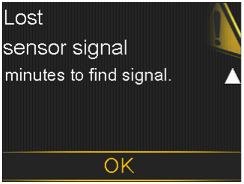 What has happened: Transmitter signal has not been received for 30 minutes during or after initialization.
Next steps
Move your pump closer to your transmitter. It can take up to 15 minutes for your pump to start communicating with your transmitter.
Select OK to clear the alert.