Site Rotation
Insertion sites and sensor sites should be rotated each time you change the infusion set or glucose sensor. This keeps the tissue healthy and allows previous sites to completely heal before reusing them.
Change Out Every 2 to 3 days
Change Your Set
Change Your Reservoir
Rotate Your Site
Check Your BG
Change your infusion set every 2 to 3 days to help prevent infection.
Change your insulin as indicated by your insulin manufacturer.
TIP: Only fill your reservoir with the insulin you need for 3 days or as prescribed by your doctor.
Rotate your infusion site every time you change your infusion set and reservoir.
Remember, controlling your glucose levels becomes more difficult over time when you infuse insulin in the same area.1
Check your blood glucose (BG) 2 to 3 hours after changing your infusion set. That is the only way to confirm your infusion set is properly inserted and you are receiving insulin.
These visuals may be helpful for assisting you in rotating your sites in an organized way. For best results, use both methods, switching between the two.
"Clock" Rotation
Visualize an imaginary clock drawn around your belly button. Rotate sites by starting at the 12 o'clock position and then rotating clockwise to 3 o'clock, 6 o'clock, and so on.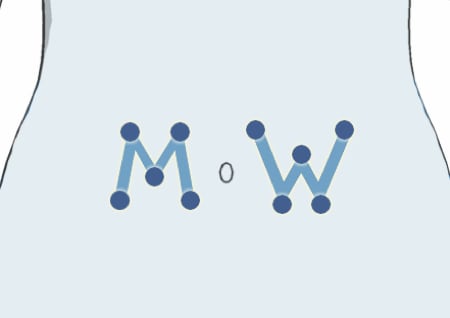 "M"or "W" Rotation
Imagine an "M" or "W" on either side of your belly button. Start at the end of one letter and proceed through the letter, rotating to each intersection.
Thethi TK, Rao A, Kawji H, et al. Consequences of delayed pump infusion line change in patients with type 1 diabetes mellitus treated with continuous subcutaneous insulin infusion. Journal of Diabetes and Its Complications. March 2010 (Vol. 24, Issue 2, Pages 73-78).
940M10539-011 20120921