Glucose Trends
Device: Guardian™ Connect
When using CGM, focus on your sensor glucose trends. These trends show you the direction and speed that your glucose is changing.
Looking at your glucose trends lets you focus less on the number, and focus more on how quickly your glucose is rising or falling.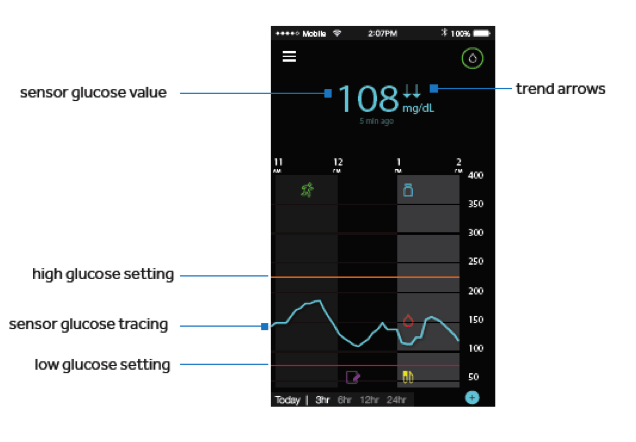 You can see that the sensor glucose value in the picture above is 108mg/dL. But also notice:
The sensor glucose tracing shows the glucose has been trending downward.
The two arrows next to the sensor glucose value also tell you the glucose has been dropping.