CareLink Software Support
Creating a CareLink Account
Even if you already have an online Medtronic account, a unique login will need to be created for CareLink.
To create a CareLink™ account:
1. Visit the CareLink website, and from the Welcome screen click the Sign Up Now button and then the country and language you prefer.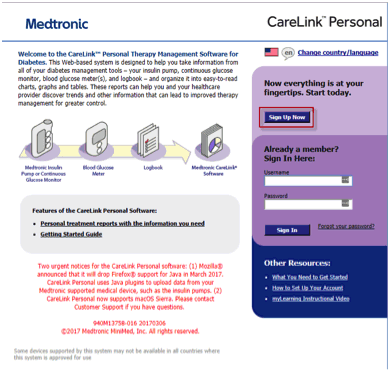 2. In order to accept the terms of agreement, ensure that all 3 boxes are checked and click Accept.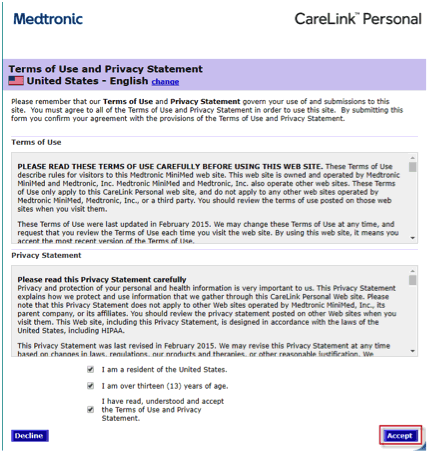 3. Create a new username and password. Passwords are case-sensitive and can be any combination of letters or numbers from 8 to 32 characters long and include one uppercase letter, one number, and one special character. Once you complete the required fields, scroll to the bottom of the page.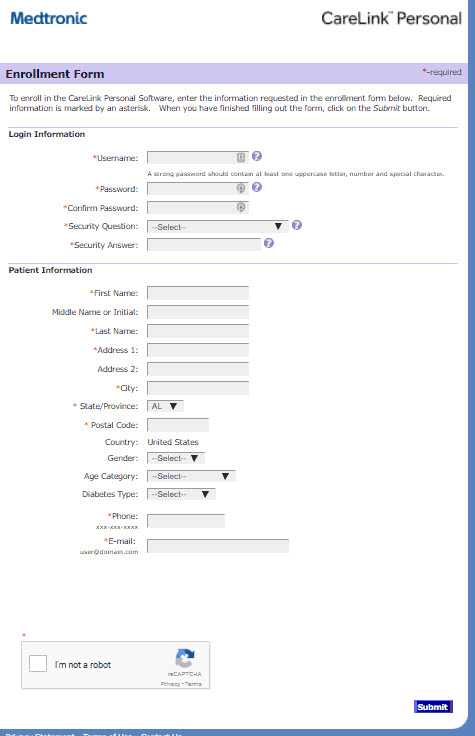 4. Check the box that says "I'm not a robot" and click Submit