Creating a CareLink™ Account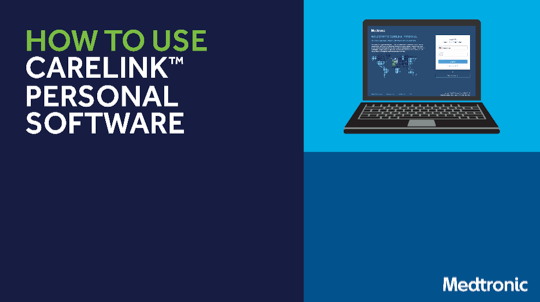 To create a CareLink™ account, go to the Medtronic Diabetes CareLink™ Personal website and select "Create an Account."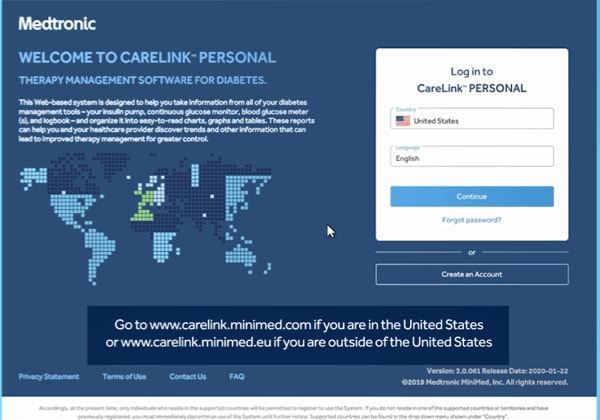 First, select your country and language, then choose Patient as your Account Type.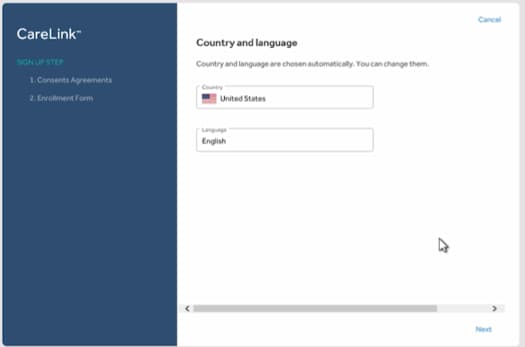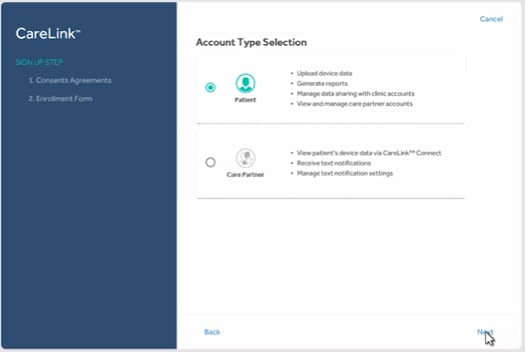 Read the Terms of Use and select YES to continue. Read through the prompts to complete the Consent Agreements. You may need to scroll down to see the entire message and agree. These questions tell you what data CareLink™ software will be collecting and how it will be used. It will also allow you to agree to let your healthcare professional view the data.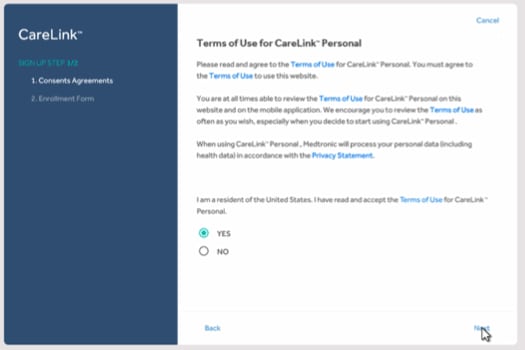 Now, fill out the Enrollment Form and create your personal profile, which includes a username and a password. Please save this information in a secure place for future reference. You will need this information to log into CareLink™ software from a personal computer and when you use applications that link to your CareLink™ account.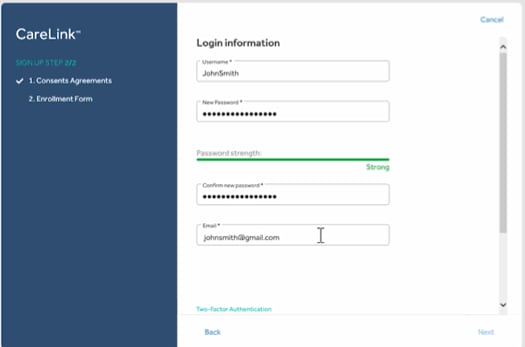 Some countries allow for 2 factor authentication. If you check the box to enable 2 factor authentication, a confirmation code will be sent to the email you provided. You will be asked to enter that code before you complete registration.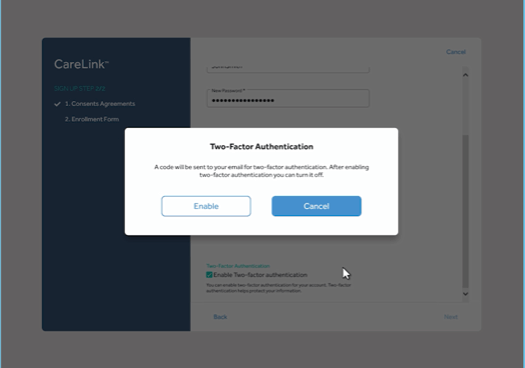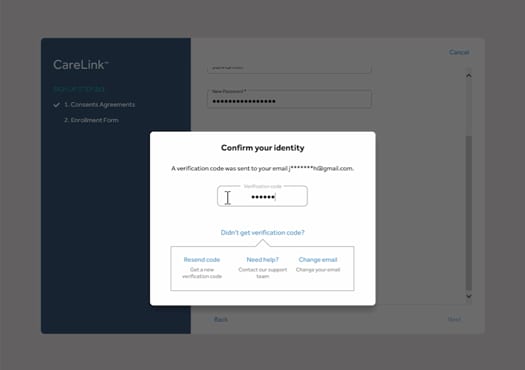 Scroll down to complete the other questions. Only the sections with an asterisk are required. When you have finished, you will see the Enrollment Completed screen.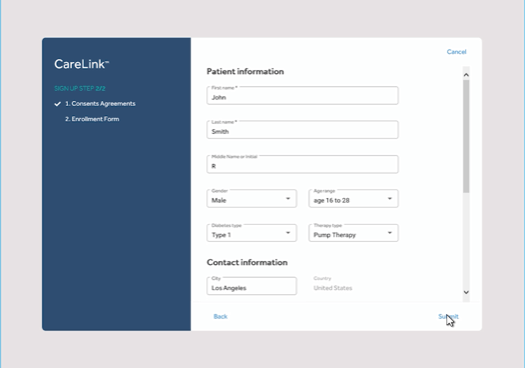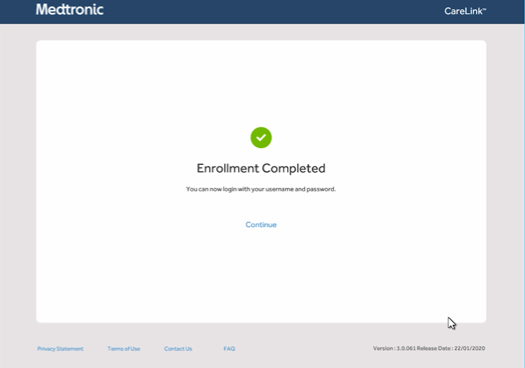 Click Continue to return to the login page and enter your username and password to access your account.