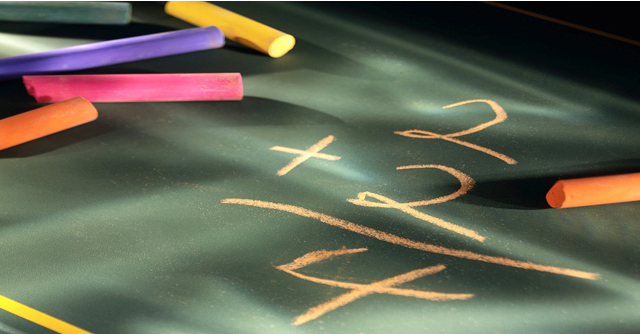 When someone asks what my favorite thing is about my pump, there would be a tie with three answers: less shots, Bolus Wizard, and it's pink (of course). Why the Bolus Wizard, above all the pump features? Let me explain.
After I got over the shock of my diagnosis at the age of 12, one of the first things that occurred to me was my least favorite subject – math – which would now be much more integrated in my life. It was intimidating knowing that a major part of diabetes is calculations and it was up to me to make these calculations every time I ate or gave a shot.
When I got on the pump I very soon saw that because of the Bolus Wizard feature, I no longer needed to dread calculations involved in my daily routine. When I check my blood and it beams a number to my pump, I press the "Act" button, enter the food I am about to eat in grams of carbs and press "Act" again. It then shows me:
How much insulin to give based on the food I am eating

My current bg number and if extra/less insulin is needed to correct it

If any adjustments were made automatically because of insulin that is already in my system
It's daunting to think how I used to mentally do what my pump now does for me "Okay so I'm going to eat 18 grams of carbs, it's ____ unit of insulin for every 15 grams of carbs, and my blood is 235, _____ unit of insulin drops my blood 50 points which would make it a total of _____ insulin that I have to draw on my syringe."
The example above clearly reminds me yet again why the Bolus Wizard falls in my top three favorites. Thank you Medtronic for only making me do math in math class!!
IMPORTANT SAFETY INFORMATION
– Medtronic Diabetes insulin infusion pumps, continuous glucose monitoring systems and associated components are limited to sale by or on the order of a physician and should only be used under the direction of a healthcare professional familiar with the risks associated with the use of these systems.
– Successful operation of the insulin infusion pumps and/or continuous glucose monitoring systems requires adequate vision and hearing to recognize alerts and alarms.
Medtronic Diabetes Insulin Infusion Pumps
– Insulin pump therapy is not recommended for individuals who are unable or unwilling to perform a minimum of four blood glucose tests per day.
– Insulin pumps use rapid-acting insulin. If your insulin delivery is interrupted for any reason, you must be prepared to replace the missed insulin immediately.
Medtronic Diabetes Continuous Glucose Monitoring (CGM) Systems
– The information provided by CGM systems is intended to supplement, not replace, blood glucose information obtained using a home glucose meter. A confirmatory fingerstick is required prior to treatment.
– Insertion of a glucose sensor may cause bleeding or irritation at the insertion site. Consult a physician immediately if you experience significant pain or if you suspect that the site is infected.
Please visit http://www.medtronicdiabetes.com/importantsafetyinformation for complete safety information.
Tags:
Bolus
,
diabetes care
,
insulin pump