Medtronic Looks Forward to Welcoming Companion Medical and the InPen to the Medtronic Family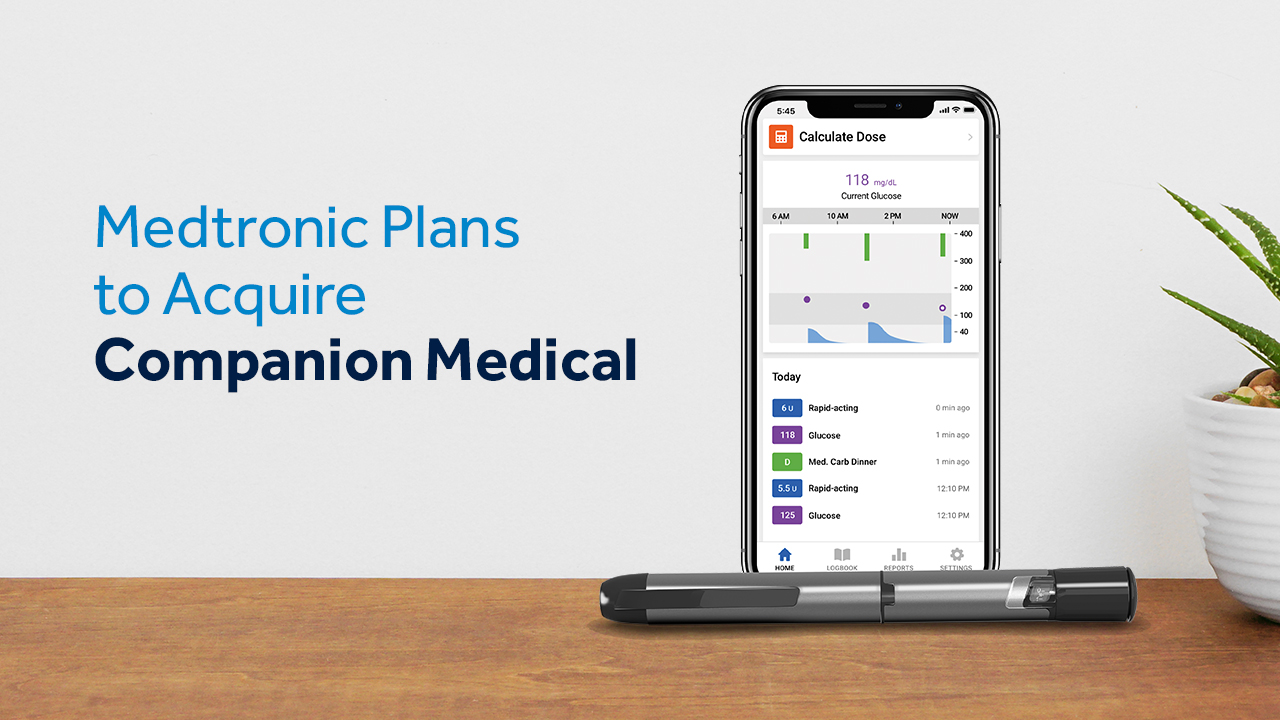 Today, we look forward to welcoming Companion Medical, makers of the only FDA-cleared smart insulin pen system paired with an integrated diabetes management app, to the Medtronic family. The InPen system automatically records insulin doses, tracks active insulin, and recommends mealtime & correction doses based on a bolus calculator which helps simplify diabetes management. Listen to this video message from Diabetes Group President Sean Salmon on his vision for simplifying diabetes management for people wherever they are in their journey.
Our vision for the future is to build upon the success of the InPen system by combining it with our intelligent algorithms to deliver proactive and personalized dosing advice. This smart CGM and pen system can help people think less about diabetes and enable them to live life with more freedom, on their own terms.
We continue to make enhancements to our CGM platform to ensure a seamless experience for our customers regardless of how insulin is delivered. As a trusted partner, our goal is to offer consistent support whether an individual wants to stay on multiple daily injections, transition to automated insulin delivery or take a break from their pump.
Today, there are many people throughout the US, who benefit from the InPen system. We are inspired by these stories and want to share one from Kris Drewery, who has been living with diabetes for 18 years and is enjoying the confidence from the information he gets from the InPen system.
We are excited to partner with the team at Companion Medical and look forward to welcoming them to our family, once the acquisition has closed.
As always, we are grateful for the countless people living with diabetes around the world, who choose Medtronic to support them through their journey.
If you're currently using the InPen system, you should continue to contact Companion Medical for any support or product needs. Companion Medical can be reached directly at 844-843-7903.
To learn more about Companion Medical and the smart insulin pen, visit: www.companionmedical.com
Tags:
companion
,
companion medical
,
injections
,
inpen
,
living with diabetes
,
MDI
,
smart insulin pen
,
smart pen
,
type 1 diabetes
,
Type 2 diabetes