Medtronic Commitment to Customer Access Through Financial Support Options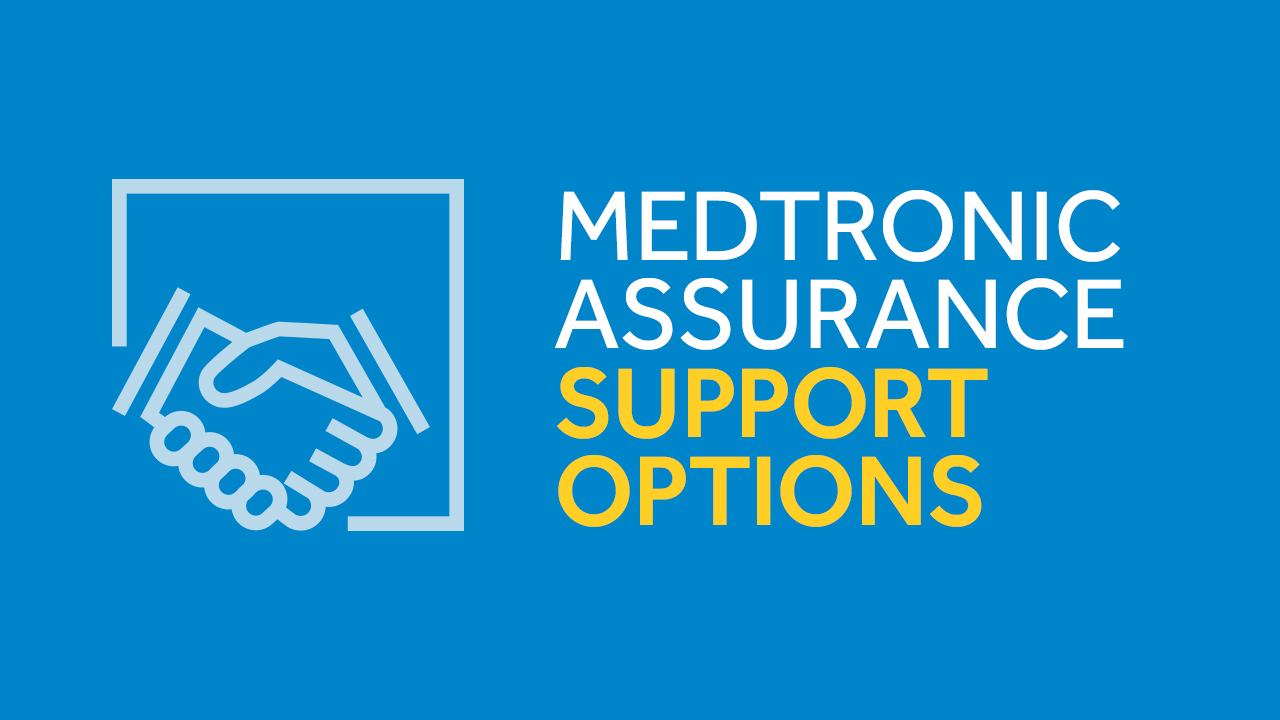 Living with diabetes can come with many challenges, including cost and access to technologies. To help, we created Medtronic Assurance – a group of programs for eligible U.S. customers facing financial difficulty, the loss of a job, or inadequate or loss of insurance coverage. Below are programs we hope you find helpful to potentially reduce the cost of insulin pumps, continuous glucose monitoring (CGM), and ongoing supplies.
PROGRAMS TO HELP YOU STAY ON THERAPY
CGM Access Discount
NEW! If you do not have insurance coverage for Medtronic CGM, we may be able to help. CGM Access Discount offers all eligible customers a reduced out-of-pocket cost for Medtronic CGM supplies. This discount applies to the Guardian Link 3 transmitter, Guardian Connect transmitter and Guardian Sensor 3 sensors.
To check eligibility, visit us at www.medtronicdiabetes.com/cgm-access-discount or call us at 1-800-646-4633 (Monday-Friday, 8 AM-6 PM CT) at the following extensions:
x21063 (for sensor reorders)
x21629 (for CGM transmitter to be used with a pump and initial order of sensors)
x21188 (for CGM and you don't use a pump)
Payment Relief
For eligible U.S. customers who have lost their job and health insurance during COVID-19, Payment Relief offers up to 3-months of glucose sensors, infusion sets, and reservoirs at no cost.
This program is only for customers who purchase supplies directly from Medtronic. Pump supplies include infusion sets, reservoirs, and glucose sensors. Documentation is required, including proof of job loss and health insurance after April 1, 2020.
Payment Deferral
Payment Deferral allows eligible U.S. customers to defer payments for up to 3 months if you or a family member are laid off or furloughed from a job.
The maximum allowable timeframe for an individual customer deferral is 90 days. You may reapply at any time if you have been approved for 30- or 60-day deferral, for a maximum of 90 days. Documentation is required for 60- or 90-day deferral. Documentation must include information about the job loss or furlough for you or a family member. If you do not have documentation, you will be offered the 30-day deferral.
Financial Assistance
Financial Assistance provides aid for eligible new and existing customers who are significantly impacted with overall healthcare costs.
To check eligibility for Payment Relief, Payment Deferral or Financial Assistance, visit https://www.medtronicdiabetes.com/assurance.  Program terms and conditions are subject to change at any time and without notice. Other restrictions may apply.
PROGRAMS TO HELP YOU START ON THERAPY
Flexible Payment Plan
If you're ready to start insulin pump therapy and CGM, we also offer a flexible payment plan for around $49 per month.
Note, $49 a month estimate is calculated based on average out-of-pocket cost paid over 48 months. Monthly payments include a $6 per month service fee. Final cost may be higher or lower than $49 a month depending on individual insurance.
If you'd like to learn more about flexible payment plans visit www.medtronicdiabetes.com/flex.
Device Upgrade Offers
If you're a current Medtronic customer, we also have options available to upgrade your current device, which you can learn more about here: www.medtronicdiabetes.com/products/device-upgrading.
We're always listening to your feedback related to cost, and we're working to help meet your needs in a variety of ways.
Tags:
cost
,
financial aid
,
living with diabetes
,
type 1 diabetes
,
Type 2 diabetes