There are a lot of amazing organizations in the diabetes community and Connected in Motion plays a unique and important role. Their mission is to foster the community through education, sport, and outdoor adventures. (Key word: adventures.) We are so inspired by their mission that we're proudly sponsoring their SoCal SlipStream event taking place in October! Meet Executive Director, Jen Hanson, to learn more.
Q.Hi Jen! Can you introduce yourself and tell us a little bit about Connected in Motion?
A. Of course! I was diagnosed with Type 1 when I was 3 years old, so I guess I've never known anything different. My family has always been adventurous and when I was 8, my parents let me go to diabetes summer camp and that got me hooked. After my days at camp, I began working on my Master of Education degree, studying the role of community and camp experience in diabetes management, met Chloe Vance, the founder of Connected in Motion, and the rest is history!
Connected in Motion has been around since 2008. We work to connect the Type 1 community through social, sport, and adventure programming across North America. We work primarily with adults living with Type 1 and their support crews, trying to fill a gap that exists in the community!
[1]
Q.What is your philosophy on people with diabetes leading active lives?
A. At Connected in Motion, we often talk about living life without limits, and that's something that drives us as a community. Whether you're looking to walk a 5k race or compete in an ironman, there are people who there who have been there, who get it. If diabetes is holding you back from being active or heading out on that adventure, well, the community is here to tell you, no way! You can do it, and you should!
Q.How can someone get involved?
A.We run 3 types of programs: SlipStream Weekends (think, Camp for Adults), Adventure Programs (opportunities for people to explore and push their comfort zones), and Day Programming (largely driven at a local level for the community.) Some of our programs are just for the Type 1 crowd, and some are for our support networks too!
We also run a Beta Tester Group [2] – This is a group of people who are excited to try new diabetes products coming to market, to give feedback on products, participate in research, become spokespeople, star in commercials – It's been a cool program to see unfold!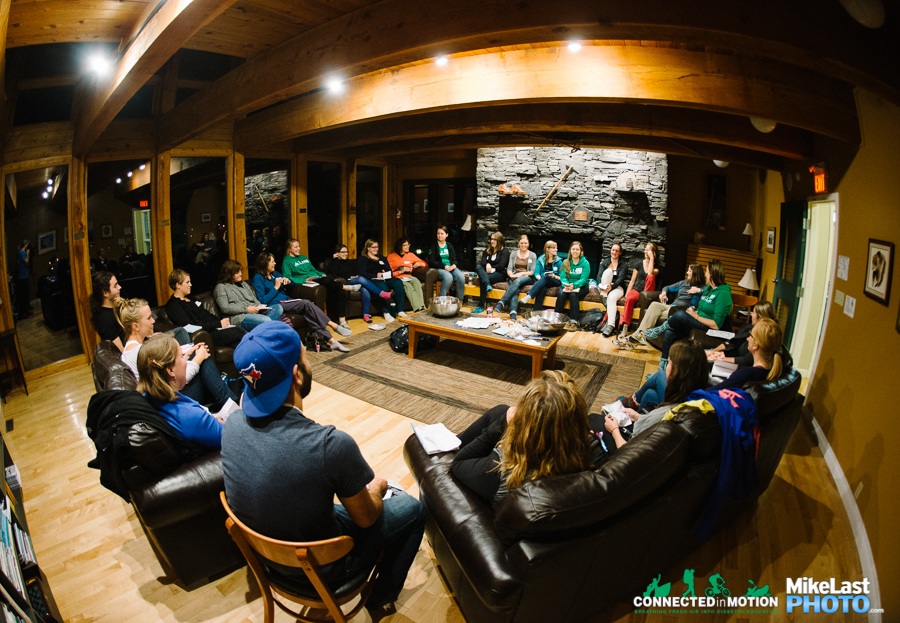 [3]
Q.Can you share more about the SlipStream weekend?
A. We're so grateful to Medtronic for supporting our upcoming SlipStream event. The weekend gives you a chance to connect with industry experts, share experiences, and kick back and relax! The weekends cater to a range of experiences and athletic ability levels. Never been in a boat before? We'll teach you! Expert paddler? We'll give you an opportunity to get out and put those skills to use! They typically take place at a lodge or summer camp. We sleep in cabins, enjoy catered meals, and have evening socials around the campfire.
Q.Sounds like fun! Is the sign-up still available?
A. Yes! October 27-29 we'll be hosting a SlipStream Weekend on Catalina Island – open to anyone, 21+, who is living with Type 1 diabetes (this is a Type 1 only, event!) We're excited to have some industry all-stars joining us, like Adam Brown from Diatribe [4] and Mark Heyman, diabetes psychologist, scuba diver, and fellow T1 [5]! We'll also have members from Team Bike Beyond [6] and the CIM's Adventure Team [7]!
[8]
Q.I understand there's a special coupon code…can you tell everyone about how they can save?
A. Because of Medtronic's support of the weekend, we wanted to make a special discount available to Medtronic community members . Register here [9] and use the coupon code MedtronicDiabetes when you're checking out to receive a $25 discount!
Registration includes return ferry transportation from San Pedro (just outside of Los Angeles) to Catalina Island, accommodation, all food, swag from our partners, and all program activities.  (We also never want financial barriers to stand in the way of attending a Slipstream – If you need additional assistance, please get in touch!)
Jen, thank you for sharing more about the great work that you do! And friends…don't forget to use the coupon code! I'll be attending along with two of our MiniMed Ambassadors, Julie [10] and Chris [11]!
For more:
CIM calendar [12]