Celebrating A Pumpaversary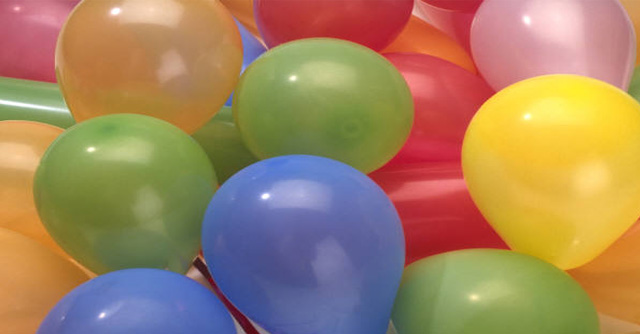 A few weeks ago, I celebrated my fourth "pumpaversary". And I really did celebrate the milestone of being on an insulin pump for four years, because my road to get here was a long one.
I spent about 28 years doing multiple daily injections and the many needle jabs didn't bother me. But in 2003 I began seeing a different endocrinologist, and for the first time in my life we had set an A1C goal. When I couldn't get to the range we were shooting for, my new doctor recommended trying pump therapy as a tool to reach my goal. I was resistant. And by resistant, I mean I inherited a huge stubborn streak from both of my grandmothers and I was dead set against the idea of an insulin pump. I could never quite make my endo understand my reservations, but they were something like this:
Fear of the unknown.
I had done injections for 28 years and I saw no reason to change.
Being tethered to a pump.
The whole idea of having a piece of medical equipment attached to me all the time freaked me out.
Something could go wrong.
For some reason I was under the impression that my pump could break without me knowing and that within minutes I'd be so sick I'd need to be hospitalized.
People would see my pump.
I wasn't sure I wanted strangers – or friends and family, for that matter – to always see diabetes (meaning, my pump) clipped to my waist-band.
To his credit, my endocrinologist never tried to force me to pump. He simply said "Okay, but when you are ready to give it a try, you just let me know". We worked together to try everything we could think of to get me to my A1C goal. As I tried harder and harder without results, my frustrations grew. I began to search the web for information about pumping and found a whole slew of diabetes bloggers who had the same reservations I was feeling, yet were brave enough to try pumping and ended up loving it. Slowly, with a mix of desperation over my A1C and confidence gained from reading the stories others posted, I came around to the idea of trying an insulin pump.
I clearly remember that night four years ago, on the eve of my pump training, when I looked at my husband and said "This is the last night I get to sleep without anything attached to me." But the next day, an amazing thing happened. I was hooked up to my new pump, but I barely even knew it was there. The only time it is a bit awkward is when I'm wearing a dress with no waistband to clip it to. And in four years, I've never had a pump problem that required hospitalization. And strangers, family and friends barely notice it clipped to me unless I pull it out from under my shirt's edge. But best of all, for four years, my A1C has been solidly in the range I've been aiming for.
Happy Pumpaversary to Me!
IMPORTANT SAFETY INFORMATION
– Medtronic Diabetes insulin infusion pumps, continuous glucose monitoring systems and associated components are limited to sale by or on the order of a physician and should only be used under the direction of a healthcare professional familiar with the risks associated with the use of these systems.
– Successful operation of the insulin infusion pumps and/or continuous glucose monitoring systems requires adequate vision and hearing to recognize alerts and alarms.
Medtronic Diabetes Insulin Infusion Pumps
– Insulin pump therapy is not recommended for individuals who are unable or unwilling to perform a minimum of four blood glucose tests per day.
– Insulin pumps use rapid-acting insulin. If your insulin delivery is interrupted for any reason, you must be prepared to replace the missed insulin immediately.
Tags:
diabetes care
,
living with diabetes
,
pumpaversary
,
type 1 diabetes