5 Festive holiday tips for people with diabetes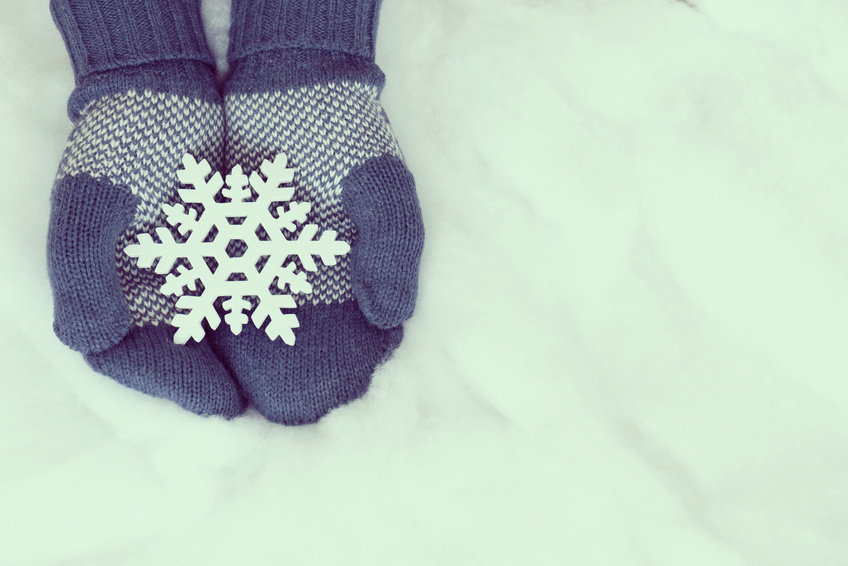 Over the years we've featured a lot of festive and informative holiday tips here on The LOOP. From how to best bundle up to how to bolus, here's a round up of our top 5 tips. We hope you enjoy the holiday season and that these blogs teach you something new!
Bundle up and keep your hands warm
Cold weather can leave you with cold hands, making testing your BG more difficult. When your hands are warmer, it brings more blood to your fingers. Wearing gloves outside is one of the easiest ways to keep your hands warm during the cold months. There are also special mittens available that allow you to take the finger portion off, so you won't need to remove the full glove just to expose a finger. If your hands are cold before testing, warm them up on a warm mug or with warm soapy water. Read more "Diabetes Winter Hacks".
Prepare before you travel
The most important action to take when traveling is preparing for your trip ahead of time, especially during the holidays when we often pack a year of events into a six week season. Yes, you can have a stress-free trip, even with diabetes. Here are 5 tips to help you prepare for traveling with diabetes and you can read more tips here for how to manage during the holidays.
Frequently test your blood glucose to increase awareness of any effects from travel.
Pack snacks (link to tips for smart snacking) and allow time for stopping to eat meals, as traveling creates changes to meal and medication schedules.
Create a travel checklist using the Medtronic Travel Checklist.
Review airport security guidelines and use the Airport Information Card.
Take your camera and enjoy the scenery!
Snack smartly before big meals
Choose foods to nibble on that won't sabotage your BG while you're cooking or waiting for your meal. Bring a platter with your favorite lower carb veggies such as cucumbers, carrots, zucchini, celery, and broccoli, or have a small few pieces of low-fat cheese. Read Naomi's "8 Ways to Master Holiday Eating with Diabetes."
Utilize advanced pump features for yummy food
Look into the Square Wave bolus when grazing at parties. This feature delivers a bolus evenly over a period of time (20 minutes to 8 hours). It's great for those times when you're eating a long meal with extended snacking. It can also be useful if you have delayed food digestion due to gastroparesis or meals that are high in fat. Keep an eye on your CGM readings to see how this option is working for you. Read these"7 Holiday Diabetes Management Tips."
Keep moving
Museums, parades, walking tours and outdoor festivals are all good ways to get in extra steps. Check your local community social media sites or newspaper for seasonal exhibits and activities. Then try these other holiday activity recommendations.
Tags:
continuous glucose monitor
,
diabetes technology
,
holidays
,
insulin pump
,
loop blog
,
Medtronic
,
MiniMed Connect
,
square wave bolus