4 Must-Know Tips for Back to School with Diabetes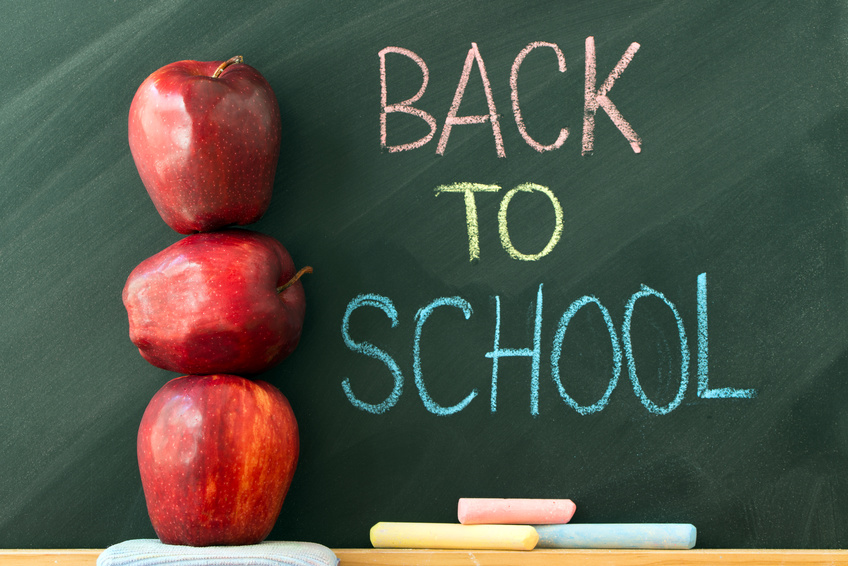 Heading back to school is an exciting time, but it can require additional preparation if you have a child with diabetes. Today, we've asked MiniMed Ambassador, Chris, to talk about how he helps prepare for sending his son, Christian to school.
As a parent of a child with type 1 diabetes, the beginning of school marks a return to a more regimented routine and schedule. In some ways, I find it comforting knowing that my son is eating and sleeping on a regular schedule and has a health office on campus. Regardless, school has its own set of stresses that can be alleviated by taking a few additional precautions:
Tip 1: Get to Know the Staff
If your child's school has a health office, work closely with the staff to ensure they have everything needed should your child need immediate support at school. In most cases, they are required to have the following:

Glucose tabs

Glucagon pen

Insulin (short and long acting)

Syringes

Current printed carb ratios

Alcohol prep pads

Ketone strips

Tape

Current printed settings for the pump

Spare lancets, BG meter, batteries for the pump or meter, cannulas, reservoirs, sensors (if on CGM), and a serter
Tip 2: Visit the School's Health Office
Consider visiting the school's health office at the beginning of each semester so that supplies are complete, not out of date and carb ratios and settings are correct based on your child's growth and development. Your interaction with the school should not be a one-time event during the school year.
Visiting the school to determine the level of support available is important. When my son was first diagnosed, there was not an onsite nurse available, and my son had to make the journey to the teacher's kitchen to give himself insulin injections several times a day. At the time, teachers and school staff were legally prevented from assisting him with his T1D management.  Once we moved him to an insulin pump, he could manage his T1D needs more effectively and more discreetly. At 11 years old, he didn't want to draw attention to himself and pump therapy provided him with what he needed. Here are a few additional thoughts to consider when helping your child get through the school year while effectively managing T1D:
Tip 3: Attend Open House
Most schools hold an open house at the beginning of each year. It's important to attend and discuss the following:

Even though the school may send an email to each of your child's teachers about his/hers T1D, don't assume that teachers have been fully briefed. Inform each teacher of your child's diabetes, signs to watch for and establish an understanding that sometimes your child may need a snack.

If your child is on insulin pump therapy and/or a CGM, let the teacher know that the pump might make sounds, which could indicate a rising or falling glucose. When this occurs, it's important for a teacher to know that your child needs to stop and potentially enter a correction into the pump or eat a snack. It's not something to make a big deal about, but the teacher should be aware that it will more than likely happen several times during the school year and your child is empowered to take care of things.

My son's pump has been mistaken for a cell phone. In fact, security at his school confronted him once since active phone use is not allowed during school hours. Let staff know that this important medical device is not a toy, game or phone, and cannot be stored.
Never assume school staff understands T1D. Information and education is the key to successful T1D management at school. By talking with school staff, your child will have the foundation they need to have a successful school year. 
Tip 4: Prepare for College and Exams
For older students preparing for college, essays and entrance exams are customary.

Arrangements can be made to provide snack breaks during an SAT/ACT, but needs to be set well in advance.

Additional time to take the exams can also be negotiated ahead of time.

Management of T1D is a journey and should not be ignored when putting together a college essay.
Now 17, my son is contemplating life after high school. As a parent, I'm a bit anxious with the thought of him going off to college. I can only hope that the independence of his T1D management is habitual at this point in his life.  I still check on him every night and that's something I won't be able to do once he's off to college. Today, he's very comfortable with publicly managing his T1D, is an avid, nationally competitive sailor, a level 1 certified US Sailing coach, a certified lifeguard and has an active social life, which includes a girlfriend. T1D has not prevented him from performing well in school or life. While it's caused some speed bumps, I think he has matured emotionally as a result of his T1D, which will help him in life's journey after high school.
IMPORTANT SAFETY INFORMATION
– Medtronic Diabetes insulin infusion pumps, continuous glucose monitoring systems and associated components are limited to sale by or on the order of a physician and should only be used under the direction of a healthcare professional familiar with the risks associated with the use of these systems.
– Successful operation of the insulin infusion pumps and/or continuous glucose monitoring systems requires adequate vision and hearing to recognize alerts and alarms.
Medtronic Diabetes Insulin Infusion Pumps
– Insulin pump therapy is not recommended for individuals who are unable or unwilling to perform a minimum of four blood glucose tests per day.
– Insulin pumps use rapid-acting insulin. If your insulin delivery is interrupted for any reason, you must be prepared to replace the missed insulin immediately.
Medtronic Diabetes Continuous Glucose Monitoring (CGM) Systems
– The information provided by CGM systems is intended to supplement, not replace, blood glucose information obtained using a home glucose meter. A confirmatory fingerstick is required prior to treatment.
– Insertion of a glucose sensor may cause bleeding or irritation at the insertion site. Consult a physician immediately if you experience significant pain or if you suspect that the site is infected.
For more information, please visit www.medtronicdiabetes.com/importantsafetyinformation.
Tags:
cgm
,
diabetes
,
insulin pump
,
parent
,
school